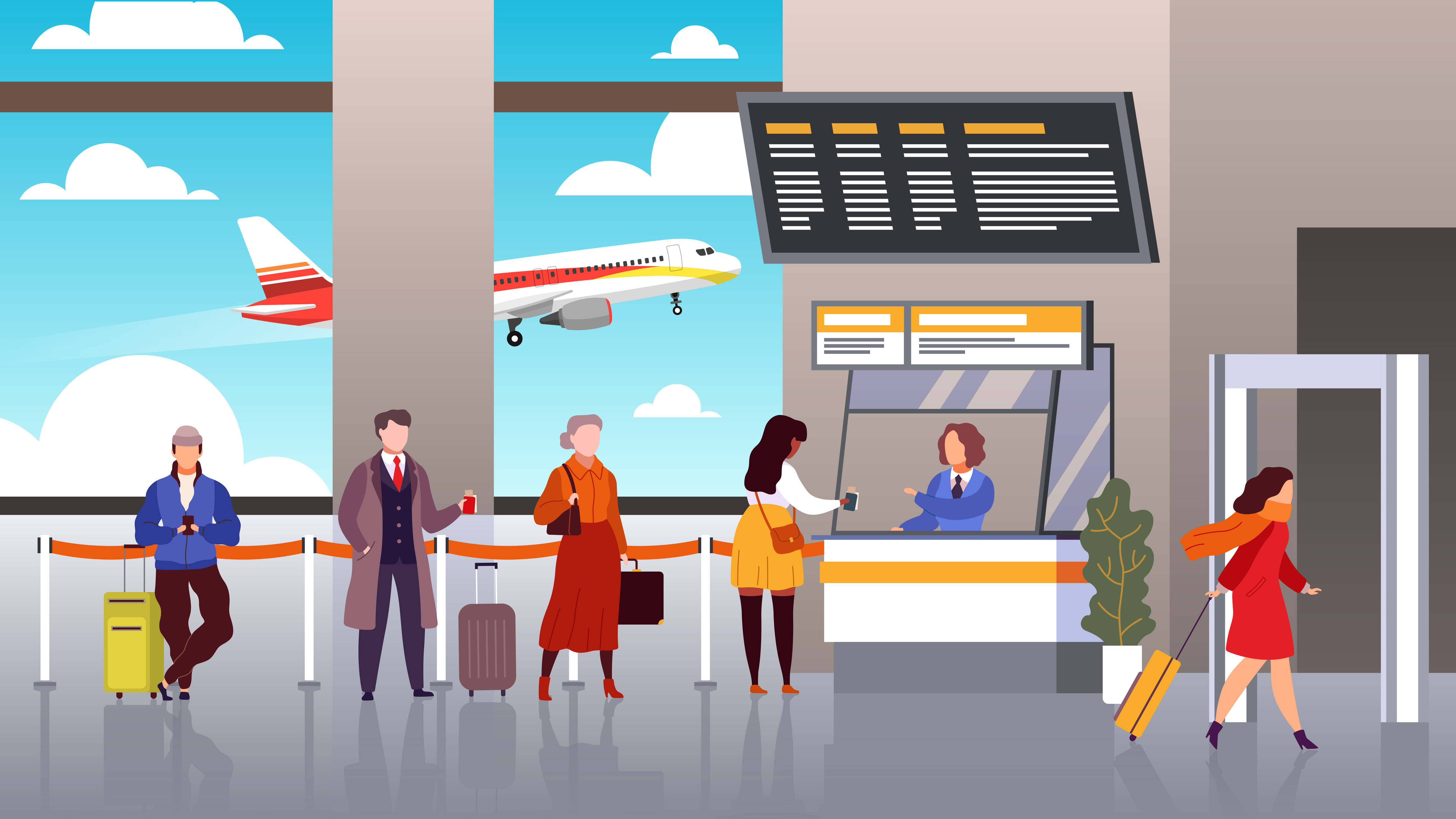 Fake airport security websites are tricking travelers into revealing personal details for identity theft or stealing money by demanding fee payments. With the holiday season fast approaching and more people choosing to return to air travel, the sites are cashing in on passengers' efforts to clear security as quickly as possible.
The scammers pretend to be from or approved by the TSA (Travel Security Administration) or US Customs and Border Protection (CBP). They claim to provide membership of the official TSA PreCheck or CBP's Global Entry screening programs. Because the TSA and CBP really do ask for important personal information like passport numbers, and because membership of the programs often requires a fee, victims are easily fooled by the con trick.
The basic aim of the programs, which are available at more than 200 airports, is to confirm a traveler's trustworthiness in advance so they can get through security screening as swiftly as possible. And who wouldn't want that? You can apply online, although applicants must then attend an enrollment center for fingerprinting and other checks. Then they are issued a Known Traveler Number (KTN). PreCheck costs $85 per person (for five years) and Global Entry $100, but many organizations, including some airlines' frequent flyer programs and credit cards, meet the fee, so it can effectively be free.
The fraudulent websites, which sometimes include official-looking logos, sometimes charge the correct amount and provide realistic-looking application forms, though they may add other non-existent processing fees. Some also ask for additional personal information that isn't required in the genuine application form. As with many other online scams, the fake sites often appear at or near the top of search results as paid ads. Some of them actually may submit an application and charge a big fee for supposedly handling the paperwork, but most don't.
Avoiding the scam is simple – go straight to either tsa.gov or cbp.gov and start from there. Note, the use of 'gov' in the address is critical. Don't apply via a site that doesn't use this, unless it's from an organization with whom you already have a relationship. Even then, it's important to be sure you're on the correct site. And don't click on ads for these services that you may see on social media. If you're paying, use a credit card. These will usually provide refund protection if you're scammed.